Components of Language Arts Curriculum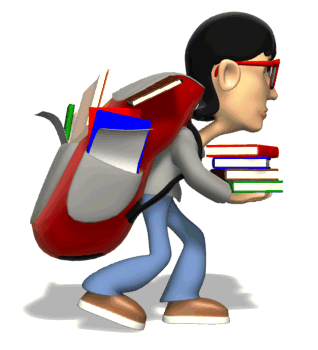 Here are some details regarding the language arts curriculum for sixth grade. Please keep this as a reference as the year progresses.
· Grades K - 6 are using a brand new series entitled Journeys from Houghton Mifflin Harcourt.
· Each grade level contains six themes. In sixth grade, each theme contains five sets of lessons centered on two reading selections. Each set will take approximately seven days.
· Students will have lessons on comprehension, fluency, oral language, vocabulary, spelling, grammar and writing each cycle.
· Additionally, students will have a half-hour clinic at least three times per cycle. During this time, they will receive instruction at their reading level. The goal is to meet the varying instructional needs of all students, enabling them to expand their reading abilities.
· Students' progress will be monitored at the conclusion of each lesson through group assessments on vocabulary, comprehension, decoding, and spelling.
· All students will be assigned an Accelerated Reader (AR) point goal. The number of points will be based on beginning of the year reading assessments such as the DIBELS and Star Reading Tests, along with observations of your child's reading habits. All AR tests will be due on the last day of the marking period. Students will be graded on meeting their goal, along with how well they did on each AR test.
**You can use arbookfind.com to find AR books. The site gives book titles, reading levels and point values for suitable books.
· All students will be expected to read an average of 15-20 minutes each evening for homework. At the beginning of each month the students will receive a calendar to keep track of the minutes they read each day. This is calendar, referred to as a reading contract, is due on the last day of each month. Contracts not turned in will receive a zero grade and referred to the office as multiple missing assignments.
Book Selections found in Journeys Series
Theme

Selections

Finding Your Voice

The School Story by Andrew Clements

History of the Book

Knots in My Yo-yo String by Jerry Spinelli

Sporty Poetry by Janet Wong

The Fruit Bowl Project by Sarah Durkee

Portraying Portraits by Mary Sloan

The ACES Phone by Jeanne DuPrau

Silent Noise by Jacqueline Adams

The Myers Family by Leonard S. Marcus

Sound Check by Joel Mallery

Common Ground

The Boy Who Saved Baseball by John H. Ritter

Persuading the Public by Cecelia Munzenmaier

Dancing Kane by George Ancona

Time Trek: Mexico by Ann Weil

Science Friction by David Lubar

Growing Mold

Kensuke's Kingdom by Michael Morpurgo

Exploring Islands

Children of the Midnight Sun by Tricia Brown

Native American Poetry

Going the Distance

Star in the Storm by Joan Hiatt Harlow

Finding the Titanic by Robert D. Ballard

Airborn by Kenneth Oppel

Riding on Air by Victoria Casey

Onward: A Photobiography by Dolores Johnson

Poetic Geography by Langston Hughes

Any Small Goodness by Tony Johnston

The Ball is in Their Court by Jeff Morse

Team Moon: How 400,000 People Landed Apollo 11 on the Moon by Catherine Thimmesh

The Woman in the Moon by Cynthia Benjamin
Theme

Selections

Taking Charge of Change

All Alone in the Universe by Lynne Rae Perkins

DNA Detectives by Dolores Hurley

First to Fly by Peter Busby

Young Pilots Sets Records by Linda Cave

Number the Stars by Lois Lowry

Book Review: Number the Stars by Carl Wallach

The Voice that Challenged a Nation by Russell Freedman

Lines to Courage by A.L. Gordon

Robotics by Helena Domaine

Dr. Sneed's Best Friend by Nick James

Respect and Protect

This last unit includes articles from magazines. Also, some novels are used for small group instruction:

Esperanza Rising by Pam Munoz Ryan

Brian's Winter by Gary Paulson

Tracking Trash by Loree Griffin Burns